Reserve a traditional Celtic wedding harpist in the Boston area.
Áine Minogue is now accepting reservations for the 2021/2022 season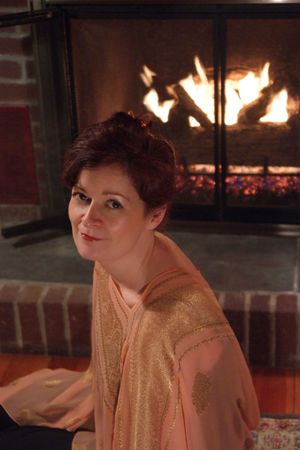 Born and raised in Borrisokane, County Tipperary, Aine Minogue is an award-winning harpist and singer who has entertained Presidents and Prime Ministers, as well as traveled extensively to perform at concerts throughout the United States and around the world. 

When she's not writing new songs, recording new music, or performing before captivated audiences large or small, Aine enjoys playing a wide range of Irish or Celtic music at one of life's most joyous celebrations … the coupling of two people on their wedding day.

A prolific composer and arranger, the music that Aine typically performs is a blend of traditional songs and personal compositions, all of which bear her unmistakable and inimitable musical signature.

Depending on the bride's and groom's preference, Aine will play the harp and sing solo, or perform with an authentic Celtic ensemble of talented musicians playing fiddle/violin, cello, bodhran, strings, guitar, percussion and programmer/keyboards.   

Aine currently is accepting requests to perform at wedding ceremonies and receptions (and other special occasions) in the United States.

If you, or someone you know, is interested in a performance by Aine on the most memorable of days, please feel free to use the Contact Us page link to send a message and check on her availability.